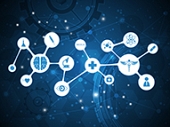 If you think your network is running slowly, or you don't know if your backbone is sufficient to support your network requirements. If you don't know what goes where, or think your network needs an M.O.T.
Why not take advantage of our FREE Network Health Check? We will come and look at your (or your customers) network infrastructure and provide you with comprehensive handover documentation including "as fitted" drawings, topologies, results of any tests carried out and any recommendations on how to improve your network performance.
Free Network Healthcheck
We believe that "prevention is better than the cure"
Keeping your network infrastructure in optimum condition can result in less downtime and increased productivity.
During your free 90-minute network audit, your network infrastructure will undergo a comprehensive visual health check to ensure you are benefiting from peak performance in terms of bandwidth and throughput speeds.